You will find our Medium stories here where we write about the project and the events we have been invited to or which we have organised.
Medium posts
Surveys
Events
UX Glasgow Meetup - Wednesday 03 March 2021
We presented the project during their Special Service Design event.
You will find lots of resources about service design on that page as well.
SDS Gathering - Guests co-creators on Thursday 4 February 2021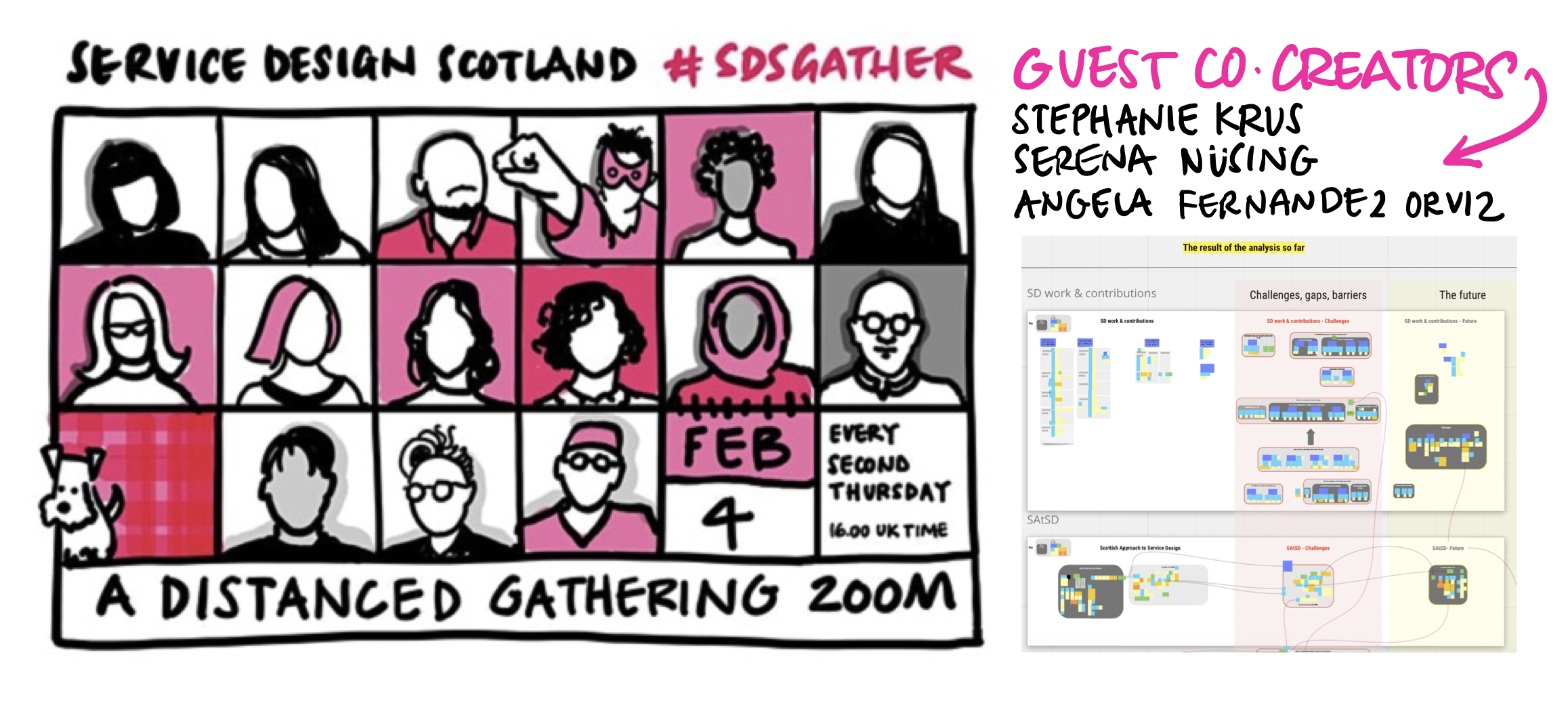 Write up about the gathering (Medium post).
Videos
We are going to try to produce more of them as a different way to present the data.
For now, just two, to explain the big Miro board showing all our insights over the five themes
Quick tour of the Miro board
Analysis overview
First workshop - Tuesday 2 February 2021 - Exploring contributions and challenges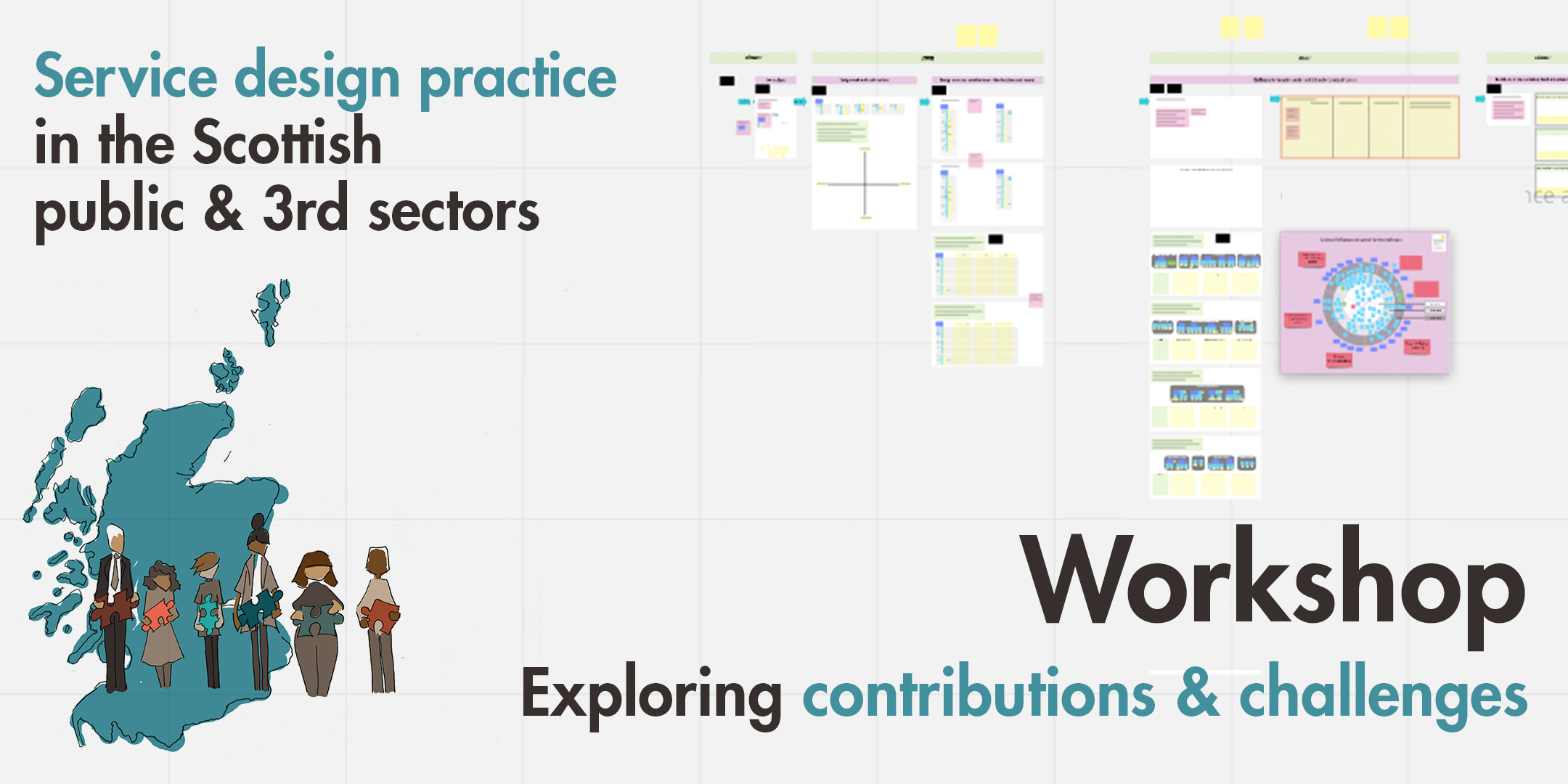 Give feedback

You can get in touch with us individually on the Service Design in Scotland or the Public Sector Design in Scotland Slack, on Twitter or LinkedIn.

You can also email us at: practitionerstories@gmail.com